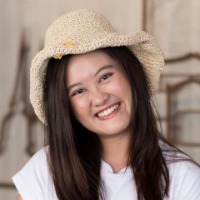 Thitikan Pohpoach
Participant
Why is dashboard for data visualization important for healthcare?
The dashboard can provide a comprehensive view of data. It can be utilized to monitor health trends and track parameters to bring relevant information into focus. The COVID-19 outbreak increased the volume of data available in digital format. Many healthcare organizations implement tools for data integration and visualization.

If you want to design a good dashboard, what are the characteristics of the dashboard you will design?
According to the previous lesson, a good dashboard should be able to present the information. In my opinion, the dashboard should display real-time data, and show patterns and trends over time including simple analytic functions. It would be more beneficial if it could be plugged in with more advanced analytics.