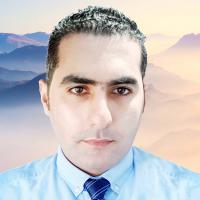 Hazem Abouelfetouh
Participant
What intervention(s) you are considering in your modelling and how it will be added to the model structure. What are the characteristics of the intervention(s) (e.g. coverage, efficacy etc.)
We can incorporate many interventions into the SEIR (Susceptible-Exposed-Infectious-Recovered) model for hepatitis C and adapt the model to evaluate their impact and simulate the transmission dynamics of hepatitis C in the population.
Screening Campaigns and Preventive Measures (e.g. Blood Safety and Needle Exchange Programs) can have an impact on the transition from the susceptible (S) to the exposed (E) compartment including the probability of being diagnosed as exposed based on screening.
Public Awareness and Education programs can have an impact on population behavior that reduces the risk of moving from exposed (E) to infected (I) compartment and can be added as a factor for σ (sigma).
Treatment Programs and Treatment Adherence Monitoring can impact treatment success and increase the rate at which infectious individuals move to the recovered compartment and can be added as a factor for γ (gamma).