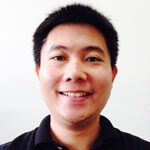 Chawarat Rotejanaprasert
Keymaster
Hello TMHG 517 class…
It's truly great to see the collaboration and support you're providing to one another during this course. I hope that these connections will continue to thrive beyond the classroom.
Regarding the recent change in the INLA system, there is a recent change internally within INLA. Specifically, the marginals of the linear predictors, which typically demand a significant amount of storage space, are now omitted by default. Though these marginals are no longer displayed, they are still computed internally. Fortunately, this change doesn't impact the accessibility or functionality of the summary statistics.
I'd also like to acknowledge the resourcefulness demonstrated by Boonyarat in finding a method to obtain the outcome/risk estimates. Your collective efforts reflect the collaborative spirit of our TMHG 517 class this year. Well done, everyone!
Keep up the excellent work! Cheers! 😀