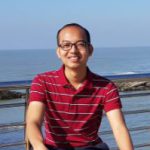 Pyae Thu Tun
Participant
Definitely, the internet has sped up how we get information here in Myanmar. This helps healthcare professionals like us stay updated on new research, treatment methods, and medical practices. Websites and resources like this course are great for improving our skills through webinars and learning materials. The use of internet-based health data systems also gives us insights into specific disease trends and how monitoring works in healthcare.
But, we do face challenges too. The internet setup is limited, especially in remote areas, which can make it hard to use online healthcare services. Many people in Myanmar don't have strong digital skills, so it's tough for them to use online healthcare tools or understand the information online. Also, there are worries about privacy and security with online health platforms and electronic records. This is a big deal in healthcare. And, the power goes out a lot, and the internet setup isn't always reliable.
We've got a mix of benefits and challenges with using the internet in healthcare here in Myanmar.