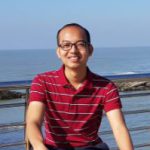 Pyae Thu Tun
Participant
Thank you, Nichcha, for explaining the different network options in this scenario and also highlighting the importance of data security. As Thitikan and Alongkorn mentioned, I'm also considering using PAN and then WAN for sending the collected data to MOPH if possible. Locally, using PAN with Bluetooth to connect wearable blood pressure devices sounds practical. It's easy for users to set up and doesn't need much infrastructure.
For the bigger task of sending data from various places to MOPH's main system, WAN seems like the right choice. It can cover long distances and connect straight to the MOPH system.
However, picking the right network depends on a lot of things. Factors like how big the project is, how far the data has to travel, the budget, and how fast data needs to move all matter a lot in deciding.