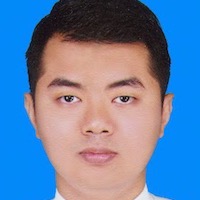 Zarni Lynn Kyaw
Participant
Building up from Week 2 Discussion, to answer the first question,
What intervention(s) you are considering in your modeling and how it will be added to the model structure?
Safe sex practices: This can be represented in the model by reducing the transmission rate, beta.
Needle safety: This can be represented in the model by reducing the rate of progression from the exposed to the infected compartment, delta.
Universal precautions: This can be represented in the model by increasing the recovery rate, gamma.
I can add these interventions to the model structure by modifying the equations for beta, delta, and gamma. I could reduce beta by a factor of 0.5 to represent the effect of safe sex practices, same could be done for needle safety and universal precautions. By playing around with the model and if I incorporate cost effectiveness analysis into the model, I could calculate ICER and provide best-buy to the policy makers.
What are the characteristics of the intervention(s)?
The characteristics of the interventions for hepatitis prevention and control vary depending on the specific intervention.
Coverage: This is the proportion of the population that is reached by the intervention. In my case, it could be safe-sex practices like condom distribution coverage.
Efficacy: This is the effectiveness of the intervention in treating the disease. In SEIR model, effectiveness of drugs for hepatitis can influence Recovered population.
Cost-effectiveness: This is the cost of the intervention compared to the benefits it provides. For example, Mass Media Campaign cost-effectiveness can be a deciding factor when comparing with programs like needle safety programs.
Acceptability: This is the willingness of people to use the intervention. This factor depend on the culture and context of the region.
If I were to design the intervention, I would make sure to consider cost-effectiveness and acceptability in Myanmar as I've seen some well-designed program with high efficacy and coverage fail because it's either too expensive or not being accepted by the community.
So, I would focus on needle safety and universal precautions for a hepatitis program in Myanmar. Plus HIV program already did a good job of safe sex practices in Myanmar.