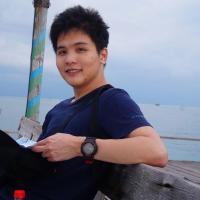 chanapong
Participant
1. The author is interested in this study because of the increasing rate of suicide in Thailand and there was no previous study on socioeconomic factors associated with suicide in Thailand, which differs from developed countries' studies.
2. Alcohol consumption is the risk factor that I want to discuss. Drinking alcohol leads to an inability to self-control and encourages one to commit suicide, especially with depression and a high risk of suicide. Thus, alcohol consumption leads to a higher suicide rate.
3. Statistical modeling help to analyze factor associated with suicide using regression analysis. Furthermore, it may demonstrate the extent to which certain variables affect the suicide rate. Additionally, it may be used to pinpoint the areas with greater rates than others, necessitating effective and appropriate policies for that region.