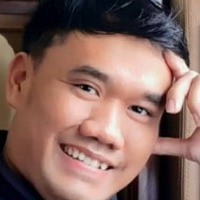 ABDILLAH FARKHAN
Participant
The decision to explore the place-related variables must be undertaken carefully and considers multiple factors such as the feasibility of data collection, the feasibility of data analysis, and data confidentiality.
1. Though the place-related variables can explain the dynamic pattern of disease transmission, this is often challenging to be included in the research milestones as it requires larger and more complex data rather than people and time variables.
2. Analysis of place-related variables requires specific skills and knowledge in geography and spatial analysis techniques. Spatial epidemiological research requires greater resources, especially in terms of technology and statistical expertise.
3. The issue of data confidentiality is also a consideration for researchers because the risk of disclosing an 'area of concern' can trigger public concern and has the potential to be a violation of data confidentiality.
Spatial epidemiology is an interdisciplinary science because it covers various disciplines (public health, geography, statistics, and information systems) where there are intensive interactions between these sciences during the integration of concepts, methods, analysis, and knowledge synthesis.
It is true to recognize that place where people live is one of the determinants of diseases. The place variable can be a representation of environmental factors (which account for 40% of the health status) and healthcare facilities (which account for 10% of the health status), as described in the theory mentioned by Henrik L. Blum. The easiest example is the transmission of Dengue Haemorrhagic Fever, a vector-borne disease that occurs in urban areas, slum spots, and dense residential areas with high population density due to the impact of urbanization and human mobilization. People's dependence on artificial clean water consumption may become a risk, particularly when their water management method risks becoming a breeding ground for mosquitoes.