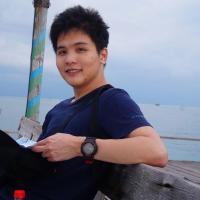 chanapong
Participant
1.One potential challenge in this situation is data availability. In Thailand, the location might receive from the 43 folders system via the reimbursement, which could not contain an actual residential area but a registered base location—leading to inaccuracy when investigating epidemiological studies. Additionally, using different approaches to obtain the location, rather than obtaining it from the registry, requires resources including budget, specialists, and technology.
Another issue is data confidentiality. Using a person's address to pinpoint their position more precisely for epidemiologic research might reveal the owner's sensitive information.
It is reasonable to regard spatial epidemiology as an interdisciplinary science. With the use of advanced spatial, location-based, and technologies, such as GIS and GPS, in conjunction with demographic and health data, spatial epidemiology integrates a number of scientific fields, including epidemiology and spatial science.
2.The location in which a person lives or works should be taken into account as a possible disease factor. Different regional traditional foods are linked with particular diseases. Lower incidences of hypertension can be found in Mediterranean countries with Mediterranean diets. The liver fluke, Opisthorchis viverrini, which is present in traditional uncooked freshwater fish meals, is also accountable for the higher prevalence of cholangiocarcinoma in Northeastern Thailand.
Additionally, a medical condition may be related to a different latitude. Countries with latitudes further from the equator have higher multiple sclerosis prevalence rates due to lower sun exposure.