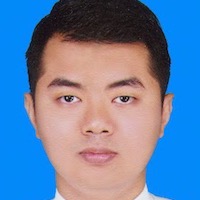 Zarni Lynn Kyaw
Participant
This is a very timely paper for me, I read it and let me share my two cents,
1) In Myanmar
Lack of infrastructure: Myanmar has a limited telecommunications infrastructure, which can make it difficult to access telemedicine services.
Lack of government support: The government of Myanmar has not yet fully embraced telemedicine, which has made it difficult to develop and implement telemedicine programs.
Cultural factors: The culture of Myanmar may also be a barrier to the use of telemedicine. For example, some patients may be reluctant to consult with a doctor through a video call, as they may feel that this is not as personal or effective as an in-person consultation.
Language barriers: Myanmar is a multilingual country, and this can pose a challenge for telemedicine. For example, patients who speak a minority language may not be able to access telemedicine services if they are not available in their language.
Socioeconomic status/insurance coverage: Patients from lower socioeconomic groups were less likely to have access to telemedicine due to lack of insurance coverage or the inability to afford the cost of the service.
Digital literacy: Patients and providers with low digital literacy skills were less likely to use telemedicine due to the difficulty of using the technology.
Medicolegal liability concern: Providers were concerned about the medicolegal liability of providing care through telemedicine.
Quality of care: Patients and providers were concerned about the quality of care that could be provided through telemedicine.
2) Bias
The study did have some limitations, including the potential for selection bias. This can happen for a variety of reasons, such as if the participants were self-selected or if the groups were not randomly assigned.
There are a number of methods that can be used to prevent or reduce selection bias in quasi-experimental studies.
Random assignment: This is the best way to ensure that the two groups being compared are truly comparable but the use of random assignment is not always feasible in quasi-experimental studies.
Matching: This involves matching the participants in the two groups on key characteristics, such as age, sex, and socioeconomic status.
Propensity score matching: This is a more sophisticated method of matching that takes into account a wider range of factors that could affect selection bias.