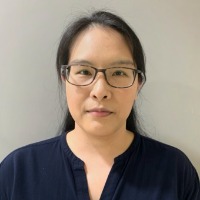 Tanyawat Saisongcroh
Participant
https://snipboard.io/lIwRhT.jpg
This is Covid19 Dashboard of City of El Paso,Texas,USA, captured from situation in September 2020.
Main link resource : https://www.epstrong.org/
This is one of those dashboard that catch my eye, probably from its partition and color theme, different types of chart but simple and familiar, not overcrowded information for the local people.
The font that they use is easy to read. There are picture/icons that represent some keywords. The scale of situation is clearly seen and like 1-sec wrap up for people who read.
The pie chart, bar chart, line chart are properly used, for estimation value, comparing between area group and also looking the overall trend of disease. I think the light dot grid here is kind of good example to use the grid and they choose one color with different intensity instead of different colors, that makes reader to be more focus.