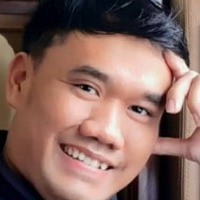 ABDILLAH FARKHAN
Participant
The above picture illustrates a dashboard of Covid-19 situation in Jakarta, the capital of Indonesia that is a province. It is generated from a website that contains information about Covid-19 in Jakarta only. You can find this visualization at the following link: https://corona.jakarta.go.id/en/statistik-covid-19-berbasis-kelurahan .
The good things seen from this dashboard are:
1. Indicators used within this dashboard are quite familiar to people because it uses frequency, proportion, and rate measurements.
2. The dashboard is brave enough to display spatial data with a combined approach: polygons for areas inside Jakarta and satellites for areas outside Jakarta. The spatial unit displayed within the map shows the Covid-19 situation per village (pieces of sub-districts).
3. Not too crowded by colour as it consists of 3 different colours: white, yellow, and old-blue. Though the colouring used in the proportion diagram does not apply the brightness approach, the contrast between yellow and dark blue is easy to understand.
In contrast, it's disheartening to witness the weaknesses of this dashboard, including:
1. Bilingual option does not work for dashboard content but only works for website menus.
2. This visualization used less aesthetically pleasing template, seen from: a) disproportionate font sizes among indicators; b) formal colour in overall appearance creates the dashboard seems monotonous; c) the use of half-doughnuts for proportion diagram that is not appropriate.
3. Beneath map displays the rank of the high-risk region to the lowest one but uses a line graph. Also, information about the number collides with each other.
4. The colour differences on the map do not show specific information, only as a differentiator between one village and another.
My recommendations for this dashboard are:
1. Dashboard's contents should be able to be translated into various languages, at least Indonesian and English.
2. To overcome unattractive templates, the providers can: a) use chunking techniques to cut larger numbers or use proportional font sizes; b) selection of colors according to current trends; c) use a donut/pie chart/bar chart to display proportions.
3. Use a bar chart or table to rank areas with high to low transmission risk.
4. In mapping risks of cases, standardized epidemiological indicators (e.g., positivity rate) should be used to differentiate each spatial unit, while village boundaries should be sufficiently explained with lines.