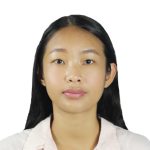 Boonyarat Kanjanapongporn
Participant
Thank you for sharing, in my opinion your CRF is well managed and designed for users. Most questions are in closed-ended format and open-ended questions are convenient to fill out with unit preference. I do like the idea of pre-vaccination and follow up check box in the laboratory test section because we can reuse this form again.
As an amateur on CRF design, I have a few comments on the section, which took some time for me to understand the type of necessary answer and I felt unsure about the purpose of the question.
In the post vaccination reaction section, it could be that there are a few reactions occurring with different severity. I would suggest to have checkboxes for general, post vaccination reaction such as swelling, pain and redness. This would help to guide the data collector, reduce hand writing errors and provide enough space to record details for any reactions which occurred.
As same as Stage in chronic illness status, checkboxes for the status such as current and resolved can be prepared.
Lastly, there are a few questions mentioning illness status which probably create redundancy and confusion on the preference answer. Chronic illness in the screening form, Medical conditions and Chronic medical condition in the medical history and physical examination have some repeated questions which possibly can be merged to reduce the time spent on CRF. My idea is to have one chronic medical condition section, and the medical condition (current and not chronic) could be notified in the physical examination part.
Thank you.