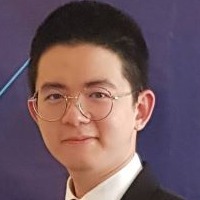 Kawin Wongthamarin
Participant
There are various external factors that can affect an individual's perceived usefulness or ease of use of a new technology.
Previous technology experience: Those who have previous experience with similar technology may find it easier to use and more useful compared to those who have no prior experience.
Social influence: An individual's perception of a technology can be influenced by their social circle's opinions and experiences, including friends, family, or colleagues.
Training and support: The level of training and support provided by the technology provider or organization can significantly impact an individual's perceived ease of use and usefulness. Sufficient training and support can help users overcome obstacles and boost their confidence in using the technology.
Compatibility with existing systems and processes: If a new technology is compatible with existing systems and processes, users may find it more useful and easier to use. Conversely, if it requires significant changes to current workflows or processes, users may perceive it as less useful and more challenging to use.
Availability and accessibility: The availability and accessibility of a technology can also affect an individual's perception of its usefulness. If a technology is easily accessible and readily available, users may perceive it as more useful and be more likely to adopt it.