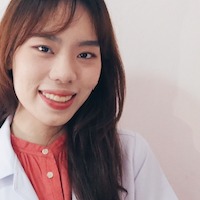 Kansiri Apinantanakul
Participant
I agree with Aj. and other classmate that the combination of non-identifiable information could be led to to identification of people. Only combination of these character could distinguish me among my colleagues (even though I have up to 70 staffs in my department) and other people
Occupation: Clinical Research Associate (CRA)
Workplace: MSD (Thailand)
Age: 26
It's interesting that only combination of these 3 characters could identify me. One motto that I heard about concept of personal identification for a while is that the less people of your interest, the less identifier(s) you need to use for identification of people.