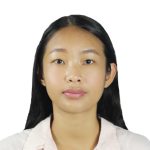 Boonyarat Kanjanapongporn
Participant
Fred Davis, the initiator of TAM frame work, defined perceived usefulness as the degree to which a person believes that using a particular system would enhance his/her job performance. Therefore, there might be many aspects of technology which can be evaluated in that particular job performance expectation, and depend on the type of technology and organization. Apart from the usefulness compared to the old technology, below are some other ideas.
Using this novel technology enables me to accomplish tasks more quickly.
Using this novel technology would increase my productivity.
This novel technology would enhance customer satisfaction.
The new technology has the interoperability with the silos data recording system.
Data will be managed more safely in this new technology compared to the old one.