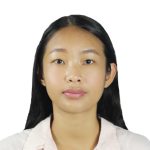 Boonyarat Kanjanapongporn
Participant
There are many factors which could influence the perceived ease of use or perceived usefulness. The type of technology and adoption among the population might be differential factors for technology acceptance. Below are some variables that I am aware of.
Facilitating condition (FC) is the individual belief that an organizational and technical infrastructure exists to support use of the system. Technology adoption among people who are working in high FC supporting environment, such as availability within IT departments or Training support and gadgets, will possibly result in higher perceived usefulness or higher simplicity of use of the technology.
Social Influence (SI) is how an individual perceives that those important others believe he or she should use the new system. If there are people around, especially important ones such as family, physician or co-worker who recommend or use that technology, adoption by that person might be influenced by these people to embrace the system further. For example, adult children convinced their elderly parents to use the mobile application for long distance communication.
Privacy and Security concerns are the individual's attitude and misgivings regarding fairness within the context of information privacy and security. Once people are more concerned about privacy and security of their data sharing via networks, they might weigh the risks and benefits and feel a decrease in the perceived usefulness of the system. For example, people are aware of data breaches from online shopping; so, they would restrict the usage of online shopping registrations.
Age is one of the variables which will possibly influence both perceived usefulness and ease of use. For example, introducing the same technology into two organizations. Perceived ease of use and usefulness will possibly be higher in the organization where there are a larger number of young generation staff.