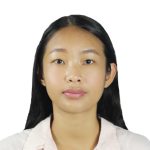 Boonyarat Kanjanapongporn
Participant
In order to understand the reasons for not using bed-nets in particular populations, i would perform qualitative research. In-depth interviews can be used as a tool for gathering data on people's beliefs and opinions.
In-depth interviews could be directly target to interested participants from the previous quantitative research which could be the non use of bed-nets in populations. The designed interview questions could gain non-numerical data which is an opportunity to understand why people aren't using bed-nets. Attitudes and data from the participants could reveal more comparison than the quantitative research. However, with the small sample size of in-depth interviews, informants and questions should be selected cautiously to represent the population and to be effective tools, respectively. Bias such as selection bias and interviewer bias should be considered.
Themes, patterns and relationships among non use of bed-nets participants might be found for better understanding and possibly create hypotheses for further quantitative tests.