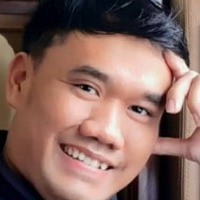 ABDILLAH FARKHAN
Participant
There are plentiful explorable external factors that influence personals' perceived ease of use (PEOU) and perceived usefulness (PU) towards a technology. In specify, I exemplify the role of geoinformatics technology in disease surveillance as one of the prominent technology platforms in public health program. I determine two external variables and explain how they connect to the technology acceptance model, they are the importance of job and supporting conditions.
Job importance is related to the characteristics of an organization's business processes and the expected output of a particular job by enhancing the role of technology. Those aspects will strongly affect behavioral intention because of the demands to operate technology, although some researches also refer to the fitness between task and technology and cognitive fit as well. In my illustration, the health department needs experts in disease mapping for health program planning and then recruit at least data scientists who are able to demonstrate geoinformatics system-related tasks, or it is called 'Geographic Information System (GIS)'. The same thing may also be applied in health-related faculties and research institutions because of the demand for advanced analysis.
Supporting condition means a circumstance in which the internal organization facilitates the workforce to execute technology-specific tasks and to overcome the organization's demand. There are no limitations regarding the scope of supporting conditions as the spectrum of this external aspect is broad. Good internet connection, provision of GIS software, training, and mentoring, are the prime example that has a direct impact on PU and PEOU. Therefore, it is true to say that a lack of supporting conditions can avoid individuals from accepting the use of GIS-related technology for disease mapping.
I conclude that with the exemplification of using GIS for disease mapping, job importance, and supporting conditions are two external variables that affect people to accept technology in their working duties.