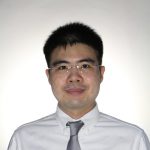 PREUT ASSAWAWORRARIT
Participant
Efficacy is capacity for beneficial changes following an intervention under ideal or controlled conditions. For example, a new vaccine shows an efficacy in preventing people from infection of a particular disease. The efficacy can be summarized according to the finding of pre-clinical trial.
Effectiveness links to the notion of external validity which effects the efficacy. For instance, the new vaccine has little effectiveness in immunocompromised patients whose immunity cannot be boosted.
Efficiency is about doing thing right under a limited condition. For example, selecting right people at risk to receive vaccine and good distribution of Covid-19 vaccine lead to high efficiency of vaccination and disease control.