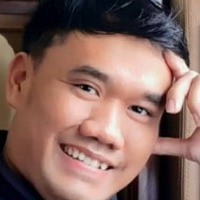 ABDILLAH FARKHAN
Participant
Efficacy, effectiveness, and efficiency are three distinct principles in an experimental study, but they can be interrelated. I distinguish these three meanings and how they are respectively related.
Efficacy indicates to what extent an intervention can create a beneficial change or achieve certain results in ideal circumstances where all factors are controlled. This usually concerns the results of laboratory clinical trials conducted on a population where researchers can control the size, such as research that aims to assess the efficacy of a newly produced Covid-19 vaccine. The efficacy data generated from the experimental research will be useful for evaluating effectiveness.
In contrast to efficacy, effectiveness talks about to what extent the beneficial results/outcomes/changes are achieved from an intervention carried out in real conditions where the factors cannot be controlled. To illustrate, the government will definitely choose a type of vaccine with a high level of efficacy to be used in Covid-19 mass vaccination program. In the following months, an antibody serological survey was conducted to measure the health outcome in terms of the SARS-CoV antibody. Of course, a product with high efficacy, could not always match the non-ideal conditions that occur in real life. It is generally concluded that effectiveness will be versus efficacy because the effectiveness rate is lower than the efficacy.
Efficiency is about doing things in the most efficient way, whether in terms of time, effort, or money. In controlling Covid-19, the government can effectively apply the right vaccine, but not necessarily use an efficient method. Two comparison vaccines with a high efficacy rate may effective in producing high levels of antibodies, but if one is much more expensive than the other, the vaccine will not be considered efficient.
In conclusion, the three outcome measures are different but interrelated. They can illustrate a meaningful sequence and produce good evidence-based research for disease control program.