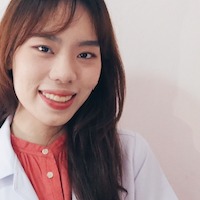 Kansiri Apinantanakul
Participant
Hi All,
I would like to share with you all about Infant mortality rate
Definition:
Per CDC, Infant mortality rate is defined as the number of infant deaths for every 1,000 live births (this death is needed to occur prior to their first birthday).*
*Please remark that even the name of this indicator is RATE, the denominator is not TOTAL nor the TIME-dependent parameter but it is the NUMBER of LIVED infant
In my opinion, this is the same concept of Odds ratio.
Calculation:
(Number of deaths among children < 1 year of age reported during given time period)/ number of live births during the same time) x 1,000
Use:
This indicator is used to reflect the overall health status of each country based on the assumption that the health of mothers and infants were affected by country factors including prenatal care(mother behaviors and education), postnatal care (immunization program, nutrition status). The higher the mortality rate, the poorer of health status of the particular country
Example of interpretation:
In 2021, the infant mortality rate was 53.98 in Pakistan. It means that For every 1,000 lives of infants in Pakistan, 53.98 infants died before the age of 1 year.