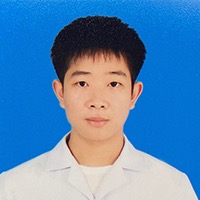 SIPPAPAS WANGSRI
Participant
I see many fabulous work and interesting point of view from you guys! So impressive and comprehensive. Thanks!
For me, as a physician, my current and perhaps forever job would be treating patients! Like many of our doctor friends here said, "First, Do No Harm". I have treated most patients the same way without taking the patient's socioeconomic status as a judgement of providing treatment. However, in reality, they may have some limitations that we cannot provide the ultimate treatment for all of them whether the limited budget or resources, yet the minimum life-saving condition must be given at all costs.
Clinical Practice Guideline (CPG) is the ultimate guide for the practitioners. It is approved for use and adjusted for use in the specific context, depending on the availability of budget and resources. Some CPGs might not be suitable for other contexts, but it is the best choice we have to properly allocate the limited resources. I often follow them, because
1. It provides an optimal outcome for the patients
2. It can be use for reimbursement
Some patients may need special or extra treatment, then I sometimes readjust the treatment differently from the provided guideline. In order to do that, the hospital needs to pay for the extra cost themselves. Giving the hospital administrator a proper and enough reason, it can be exclusively permitted on per-case basis.