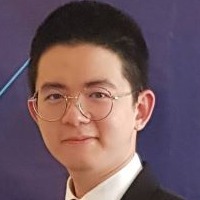 Kawin Wongthamarin
Participant
I forgot that if I didn't answer Ajarn question, I probably wouldn't get a point. So let's answer once again.
As I work on the frontline, I may not be able to play a main role in COVID-19 containment. But I do my job in providing appropriate treatment and advice to COVID-19 patients.
I treat patients based on updated COVID-19 guidelines, not inventing treatment guidelines by myself for maximum benefit to patients and also not harm to patients.
I recommend pros and cons and let patients make their own treatment choices. (Even sometimes I convince patients to select the best choice for themself.)
And finally, I honestly write the information in the COVID-19 reimbursement form to be fair to both insurance companies and patients.