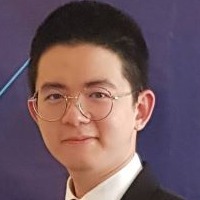 Kawin Wongthamarin
Participant
Thank you to all my friends for sharing their interesting perspectives on working ethically.
As a physician, we are guided by four core ethics in our practice – Beneficence (doing good), Non-maleficence (to do no harm), Autonomy (giving the patient the freedom to choose freely), and Justice (ensuring fairness). However, the COVID-19 pandemic has presented a new set of challenges that test our belief in these principles.
One of the biggest ethical dilemmas faced by healthcare workers during the pandemic is triage and allocation of scarce resources. With limited hospital beds, ventilators, and personal protective equipment (PPE), healthcare workers must make difficult decisions on who will receive life-saving treatments and who will not. This raises questions of fairness and justice. and maybe it puts healthcare workers in a moral bind.
The distribution of vaccines has presented another ethical dilemma during the pandemic. The question arises as to who should receive the vaccine first and which vaccine should be given priority. While the government has mandated vaccination, recipients may still not have enough information and/or affect their work if they do not agree to the vaccination as required. This raises questions about patient autonomy and also highlights the need for clear and transparent communication with patients.
In conclusion, the COVID-19 pandemic has challenged us to balance the four core ethics of beneficence, non-maleficence, autonomy, and justice. It is important for healthcare workers, policymakers, and the general public to work together to ensure that ethical values are intact, even in the most challenging of circumstances.