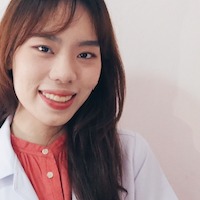 Kansiri Apinantanakul
Participant
Dear All,
As same as Siriphak, I am also not directly involved with the contribution of COVID-19 policy in my setting. I'm working as a Clinical Research Associate (CRA). I mostly play the role of the follower of the policy.
I would divide my practice into 2 main settings.
At my office/my organization:
Adherence to the company measure: My organization has a policy of ATK-testing prior to entering the office and the policy of wearing mask during working in an office. I always obey the policy of my organization. I also emphasized to my colleague to follow this policy.
Empathy and Social responsibility: In Thailand, we were in the panic phase of the COVID-19 phase for a while. During that phase, we usually blame someone who get infected with COVID-19. I always keep in mind that infected people did not want the get infected. We should not blame them on that. However, we are all responsible to protect ourselves and our society from infection. My office has the office of not blaming and encouraging the social responsibility.
At study site (during study site visit):
This setting is quite the same within organization policy. Each study site has its own policy of COVID-19 screening and protection. As CRA, we should strictly follow the policy of the study site as well as keep in my on society responsibility.