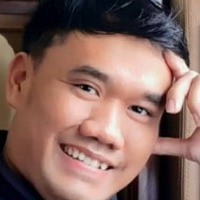 ABDILLAH FARKHAN
Participant
I am now assigned as technical staff for the surveillance of PHEIC (Public Health Emergency of International Concern) in the Directorate General of Disease Prevention and Control under the Indonesia Ministry of Health. This office was one of the busiest agencies during Covid-19 instead of hospitals, airports, and quarantine settlements. So, it is true to acknowledge that here we are working for a service-oriented that is policy-driven. These are the core value we have to perform in any situation:
1. Service-oriented: understand and fulfill community needs, being fully friendly, humble, and never stop making improvements.
2. Accountable: carry out all duties honestly, responsibly, meticulously, high discipline and integrity.
3. Competent: increase self-competence to respond to-changing challenges. Help others learn, and demonstrate the best performance.
4. Harmonious: respect for diversity. Excites to offer assistance and build a harmonious working ecosystem.
5. Loyal: loyal to the country and legitimate government.
6. Adaptive: quickly adapt to changes. Continue to innovate and develop creativity, and act proactively.
7. Collaborative: provide opportunities for various parties to contribute and being open to working together.