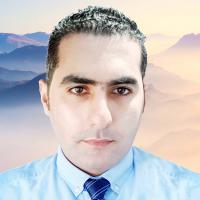 Hazem Abouelfetouh
Participant
It is crucial to promote ethical standards and best practices in clinical research in order to participate responsibly and effectively as a Clinical Research Associate (CRA) in the COVID-19 control policy. A CRA should adhere to the following significant ethical principles and best practices.
Knowledge and Adherence to Guidelines: CRA should has a good understanding of the relevant regulations, and laws related to clinical research conduction and make sure that the study is carried out in accordance with the pertinent guidelines, such as the World Health Organization (WHO) guidelines for clinical research during the pandemic.
Beneficence: A CRA has a responsibility to act responsibly to protect research participants from harm. In the case of COVID-19, it is the CRA's duty to ensure that the study is planned and designed to maximize benefits and minimize risks to participants. This involves making sure that the research is conducted safely, and ethically, and that participants are treated fairly for any unfavorable incidents.
Non-maleficence: CRA must ensure that participants are not harmed during the research out of a sense of non-maleficence. This involves ensuring that the study is carried out in accordance with best clinical practices and that participants receive the appropriate medical care if any unfavorable outcomes occur.
Data security: CRA should ensure the security of participant data and respect their privacy. This involves removing any unnecessary data and putting in place suitable data security measures, such as password protection and encryption.
Justice: Justice requires that clinical research be carried out in a fair and equitable manner, making sure that the advantages and disadvantages of the research are distributed fairly among all participants. The CRA must guarantee that the research is conducted fairly and pays particular attention to those who are most impacted by COVID-19. This includes ensuring that individuals from underrepresented groups are not unjustly left out of the study.
Respect for Persons: It is one of the most crucial ethical principles in clinical research. The CRA should obtain informed consent from participants and respect their rights prior to conducting any study. This involves making sure that participants' privacy is protected and that they are fully informed of the risks and advantages of the research.
Transparency: The CRA should promote transparency in data collection and reporting, ensure that study results are reported accurately and objectively and communicate with participants and other stakeholders in a transparent manner by giving clear and precise information about the research's objective.
Continuous learning and improvement: CRA should continuously improve their knowledge and skills, and stay up-to-date with the latest developments in clinical research and ethical guidelines.
By adhering to these ethical considerations, a CRA can contribute to the development of a control policy for COVID-19 that promotes ethical and good practice in clinical research.