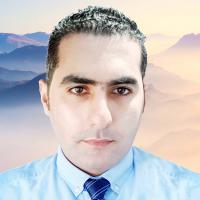 Hazem Abouelfetouh
Participant
In Egypt, the government has been working to provide citizens with Universal Health Coverage (UHC). In 2020, the government started the "Egypt Healthcare" initiative, which aims to make health services more accessible and better. The following are some of this initiative's key points:
1. Health insurance coverage expansion: The government has been extending health insurance coverage to more people, notably those in rural areas and low-income families.
2- Investment in health infrastructure: The government has been funding improvements to existing hospitals and clinics as well as the building of new ones.
3. Focus on primary care: Egypt is emphasizing the development of primary healthcare services as the first point of contact for citizens with the healthcare system.
However, there are additional challenges that must be faced for the UHC program to be successful. For instance, given the nation's current economic state, maintaining the UHC scheme may be challenging without appropriate money. In addition, there are still differences between urban and rural locations as well as between public and private healthcare providers in terms of the quality of the services they offer.
Access to high-quality healthcare services may be hindered by a shortage of healthcare professionals, especially in rural areas. Stronger health information systems, including electronic health records, are required to track and monitor healthcare services in order to manage the UHC scheme effectively.
Overall, Egypt has made significant progress toward universal health coverage; however, the country still has a long way to go in terms of overcoming obstacles and enhancing the quality of healthcare services for all citizens.