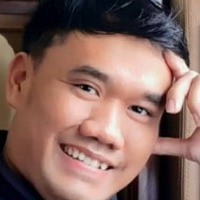 ABDILLAH FARKHAN
Participant
Before Universal Health Coverage (UHC), many districts created various ad-hoc social security schemes as the impact of decentralization which implied the heterogeneity of health system but exacerbated the equity gap. Then, the paradigm UHC had been started in 2014 to expand access to health services and protect people from the risk of poverty due to catastrophic spending. Five sources of funding come from contributing members, formal sector employees (employers, family members, and retirees), non-contributing members (people who are living in poverty and are covered by Government), governmental contributions from tax, and grants from overseas development agencies.
At the inception stage, this scheme had immediately covered 117 million people, then, it reached 229 million at the end of 2021 (data from social security agency). Enrolment in lower and middle-income families was significant progress, especially for those at high risk of chronic disease. This is incredible because, before UHC, most people in low-income and vulnerable groups had less access to health care than middle and high-income families. And distinct from private insurance providers, this newly launched UHC scheme enables people with pre-existing chronic diseases to enroll in it. So, over the 9 years of implementation, the most consistent achievement is the use of health services was higher among people on low and middle incomes and those in rural areas rather than among people on high incomes.
As the impact of greater health financing for secondary and tertiary hospital costs especially for the poor, it will contribute to long-term financial sustainability. And this risk will be deteriorated by another consequence if the UHC members decide to discontinue payment (particularly from those who come from the informal sector). To maintain sustainability which depends seriously on member contribution, my country needs a new mechanism for stricter healthcare reimbursement process well as expansion on the enrolment. Increases in contribution fees occur but this only led to controversy. And back to the concept of health priority setting, we should prioritize promotive and preventive care in any health system in order to reduce non-communicable disease risk in the long run.