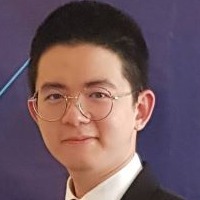 Kawin Wongthamarin
Participant
In general, Universal Health Coverage (UHC) scheme aims to ensure that all people have access to quality health services without financial problems. UHC in Thailand entitles everyone to receive free medical services at a government hospital close to the household registered area.
For me, what needs to be done to make this system truly accessible to everyone is a matter of public relations as there are still so many people who don't understand that they have the right to free treatment or they are afraid to have to pay a lot of money for medical services, resulting in not receiving treatment even though the illness is very serious.
Sometimes people misunderstand that they have to pay 30 baht for treatment, but in reality, everything is completely free. However, sometimes the name of the "30 baht rights" makes some people afraid and not go for treatment as well.
From my experience as a volunteer doctor in a rural area, I found that some areas in Thailand are very far away from health facilities, even if they have the right to receive treatment for free, they are not able to travel to the nearest hospital (40km+ without a car or a motorcycle) or can't even take a day off from work because their family won't have enough food to eat.
Therefore, in order for everyone to be able to enjoy equal free treatment rights, more hospitals in the rural vicinity and public relations with the community are required.
In summary, the strengths of this UHC schema are huge, such as promoting equality in society and allowing immediate treatment in case of emergency in every hospital. However, there are challenges as well such as people who live far from medical facilities or those who do not know or do not understand that they have rights.