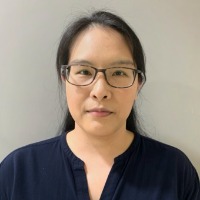 Tanyawat Saisongcroh
Participant
In my opinion, even though in some part of Thailand has developed and implemented health information technology to their system, overall knowledge and supply is still inadequate and has a long way to go.
As it is still preferable level not mandatory level and depend on local investment.
Challenge#1 The importance of health informatics This refers to government support and also individual perspective. We currently have professionals in the field in national level and they all know how importance of it but people doesn't, in general. Governance should highlight, acknowledge and promote more to the public and also support and invest in technology implementation nation wide. For individual, for example, in the college or university, we should put this field in the educational guidance, let students know its existence, it might start in related program such as health care, data science or IT field, that they can extend their knowledge into the health informatics field and get a job.
Challenge#2 Health informaticians community I believe there is still limited professionals in health informatician in Thailand. Since we still in developing and implementing health informatic system nation wide. With the human resources limitation, someone with potential, could be IT guy or physician, has been picked up and chosen to do this thing but not a well-trained person at the beginning. So, there might be lack of continuity and synchronicity in a way to run system smoothly. In the future, if there are more professionals and related in the field, whether they are trained aboard or in Thai and they pack together to form community and share resources in person or online, this could help and support health informatics workforce in every aspect. Also, we can spread the basic knowledge of health information usage to public users, since we are living in the era of information and technology.
Challenge#3 Training program in Thailand As I know, now we have probably less than 10 programs in health informatics and related in Thailand. So in general, we are still small group of people and inadequate resource available but I strongly believe that with the trend in healthcare combined with data science technology and digital transformation technology these days, this field will rapidly grow and expand. I think every health organization should provide at least tier 1 for all the staff involve in the health system.