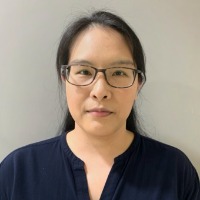 Tanyawat Saisongcroh
Participant
"If you are in charge of a data set from your country, will you be thinking about data sharing and why?" Share or not to share….
In my opinion, data sharing has pros more than cons. So I will go with sharing but with condition, considering what, when, where, to whom, to minimize the cons side.
1. Under the consensus Policy :There should be the same rule and regulation in general about data sharing in governance level, such as PDPA Law in Thailand. And also in particular organization, a research society, we have ethic committee or IRB that regulate and monitor part of participant consent.
2. Respect the consent and confidentiality : Besides the law, we talk about the consent, because every data has its owner, the importance of de-identification to minimize harms at individual level or community level.
3. Data Standardization : To be able to make the data the most usefulness, Data should be in the standard format, general variables, not too complicated software.
4. Commercializing of data : As I watch the panel discussion, this issue got my interest, I think if the dataset is reused for another project to profit any business, they should pay for it. But note that the content is under de-identified and structured data format. I agree that we should have mechanism for cost recovery and formula for charging data.