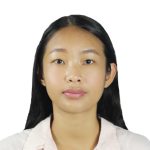 Boonyarat Kanjanapongporn
Participant
Universal Coverage Scheme (UCS) of Thailand, also known as 30 THB. coverage has been implemented since 2002 and gave many benefits to the population. Because of the variety of programs offered, including cancer, kidney failure, heart diseases and others, people could access the effective health care when needed without the burden of personal costs. This would reduce bankruptcy from high-cost diseases and decrease inequity in healthcare assessments from financial status and distance. However, because of the complexity of the programs, there is still room for improvement.
Firstly, Seamless treatment and reimbursement, as K.Preut mentioned above, would increase the convenience and reduce the transferring problem of patients who urgently need the treatment out of their registered area.
Secondly, Sustainability of health technology strategies post COVID-19. Health information systems emerged during COVID-19 such as telemedicine, mHealth and others which were helpful for disease management and accessed by UCS patients. Post pandemic, continuing such technology will be beneficial especially to prepare for the growth of aging population. However, the challenge could be the ability to continue supporting these policies and approved budgets from the NHSO to sustain technology development.
Thirdly, there are limited treatments due to the list of applicable interventions and medicines which possibly affect management of some conditions or push people to rely on private health insurance. Moreover, from the article "six new challenges", there will be new or higher cost treatment released which might important to be listed on UCS lists. Therefore, the ability to expand the applicable interventions and medicine lists is most likely undeniable and would enhance treatment quality. Strategies and budgeting plans are crucial to support this coverage expansion.
From the news few days ago, the council of ministers approved the fund to support national cloud register of patients medical records which aim for data exchange between healthcare units. Seamless treatment and Telehealth are expected from this policy to reduce inequity. Therefore, public health technology would be developed and UCS might have some positive changes in next few years.
https://tna.mcot.net/politics-1101220