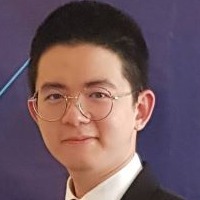 Kawin Wongthamarin
Participant
From my perceived experience, I sense that many hospital administrators are beginning to know buzz words like "big data" or "AI" and feel that their data can be immensely useful, but they still do not know where to find the right person to be a manager in this field. Therefore, many potential hospitals are trying to send their personnel to learn about health informatics. For example, in this class, there are many people who are sent by an organization to bring knowledge back to develop their businesses. However, I think that's just what I've learned personally, which can't properly answer the overall situation of the country.
I have read the paper of Ajarn Nawanan. That paper was published in 2011 on the topic of Thai hospitals' adoption of information technology: a theory development and nationwide survey (THAIS). Ajarn concluded that "Basic IT adoption in Thai hospitals appears to have passed the tipping point. Focus should be on adoption of more advanced technologies (such as comprehensive EHRs and clinical decision support systems) and ensuring that adoption translates into
better processes and outcomes, as well as addressing barriers to health information
exchange."
After that, I searched for information on the topic of health informatics in Google Trends for the past 10 years in Thailand. It has been found to have been searching for this term regularly over the past 10 years, but its popularity tends to be moderate to low. the searched provinces are quite a few, most of which are large provinces such as Nakhon Pathom, Songkhla, Khon Kaen, Chiang Mai and Bangkok (pictured below).
As for the challenging topics, I think are the following.
– People still don't know what health is health informatics.
– Unclear boundary between pure IT and informatics
– Lack of knowledge about the career path of health informatician
– Lack of widespread training on basic knowledge of health information.