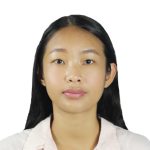 Boonyarat Kanjanapongporn
Participant
I would consider sharing datasets because there are many advantages. Re-validating previous study results, generating new results from the same data set or larger population, increasing the value of data accumulated and reducing redundant experiments, especially with valuable groups are some advantages received toward the knowledge discovery and resource management. Moreover, transparency could be illustrated from openly shared data sets which strengthens the trust in the research and organization.
However, there are several concerns toward the accumulated data and data violation of participants which should be considered from data collected to data applied.
Data has to be accurate and integrity sustained for effective use throughout the data interchange. For example, ensuring that there are accurate copies from the source document to maintain the original. Unauthorized access and modifications should be prevented. Sponsors controlling data shouldn't be accepted and transparency of data captured should be provided by data sharing platform.
Privacy and security of data should be maintained to reduce the physical and mental threats to participants. For example, data has to be de-identified especially with stigmatized topics before dissemination. Agreement or consent have to be used to inform participants and show the scope the data shared. Moreover, Data sharing platforms should provide methods to secure data from the threats.
Overall, I support data shared with the understanding of risk management from the storing platforms to the research investigators.