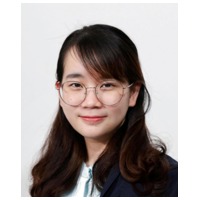 Tanatorn Tilkanont
Participant
Health informatics is a field that includes a diverse range of professionals, including those who specialize in health information management, clinical informaticians, IT experts, data analysts and scientists, project managers, and educators. However, in my country, there is a general lack of awareness and understanding of the field among the general population, which has led to fewer individuals interest and go for education and training in health informatics.
Another challenge facing the health informatics workforce in my country is the limited availability of education and training programs in the field. This results in a shortage of professionals with the necessary skills and knowledge to work in health informatics.
As technology in the field of health informatics continues to advance, there is a growing need for healthcare plus IT professionals to stay update with new technologies, which can be costly and require ongoing professional development. Additionally, the interdisciplinary nature of health informatics requires collaboration and effective communication among healthcare professionals, IT specialists, project managers, and other experts, which can be challenging.
I honestly did not have a board knowledge on this situation, thus the above details are from my perspective. Please feel free to add comments or advise as appropriate. Thank you.