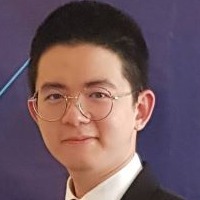 Kawin Wongthamarin
Participant
if I am the administrator of a large national database, my primary goal is to ensure that information is accessible to all citizens. In particular, government information that does not pose a security risk should be made available to the public for verification and honest criticism.
In the business aspect, data is often referred to as the "new oil." Sharing of data in the business sector should be based on demand and supply, with access restricted to those with sufficient funds. However, if state leaders believe that certain information would promote free competition and benefit the country, it may be necessary to use government resources to acquire it. This can also be achieved through laws that require businesses to disclose certain information to the public.
In Thailand, efforts are being made to develop open government databases that are accessible to all citizens. For example, the website https://data.go.th/ has a robust management system in place to ensure the quality and safety of information before it is published.
In conclusion, I believe that information sharing is vital for promoting the development of research and for maintaining transparency. However, to share information safely and effectively, it is crucial to educate those who share data and to implement proper auditing procedures.