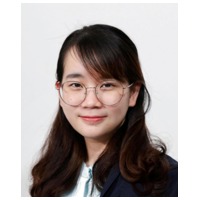 Tanatorn Tilkanont
Participant
In my opinion, data sharing is a crucial aspect to consider for several reasons.
Firstly, it is important for data sharing to ensure the privacy and security of individuals whose health data is included in the dataset, through processes such as de-identifying the data or limiting access to authorized individuals.
Secondly, it is essential to weigh the potential risks and benefits of sharing health data, and to ensure that any sharing of the data is aligned with ethical principles such as informed consent.
Thirdly, health data sharing can facilitate the discovery of new insights and knowledge that can improve patient care and lead to new treatments and therapies. The data sharing may increase the overall efficiency and effectiveness of research by allowing others to build on existing findings and data.
Furthermore, ensuring the quality of data sharing is also critical. The data should be accurate, reliable, and kept up-to-date. This can be achieved by implementing policies for data standardization and ensuring the data is shared securely.
Considering if the data should be paid for, there are different perspectives as follows.
Some may argue that data should be considered a valuable resource and those who generate or collect it should be compensated for it. This may include hospitals or medical institutions that conduct clinical trials and collect data from patients or participants.
Others may argue that it is a public good and should be freely available for the benefit of society as a whole. This may include government-collected data or data generated through publicly funded research. Additionally, there could be a point of view that health data is personal and sensitive information, and should not be paid or used for profit.
In conclusion, sharing data can be a valuable tool for scientific and technological advancement, but it is important to ensure that the privacy and security of individuals are protected when data is shared. Whether the data should be paid or compensated for may depend on the type of data. To make a decision, it's important to weigh the value of the data, the costs of collecting and maintaining it, and any ethical and social implications.