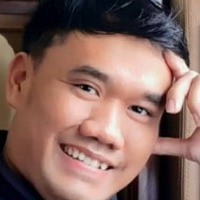 ABDILLAH FARKHAN
Participant
If I were the owner of data or metadata, perhaps data sharing is one of the imperative obligations I need to undertake as it is a public pretension in my own country where transparency should be mainstreamed. Even in the government sector, data and information disclosure has become the main parameter for bureaucratic reform. So, I absolutely would be thinking about it.
However, apart from the purpose of maintaining public trust and generating knowledge through research, two important aspects I have to consider are 1) what structure of data I need to disclose and 2) what is the aim of sharing process. I strongly agree that disclosable data should be fully and openly shared in a standardized format to simplify follow-up activities, and the most important thing is that the authenticity, quality, and integrity of the personal data must be preserved.
For me, good data-sharing practices should actualize a guiding principle what I called FAIR-CARE which is the abbreviation of findable, accessible, interoperable, reusable, collective benefit, authority to control, responsibility, and ethics. The next concern is, important for me as the owner of dataset to possess a mechanism to carefully share the dataset. This digital era strongly depends on online publishing. But I assume that the use of online platforms such as organizational websites, social media, and online messengers do not always become the safest and most appropriate channels for information sharing. For the general data that illustrates a certain situation on a broader scale (such as disease incidence in a district or province), we may disclose it through an online system. But the narrower the data scale, the stricter mechanism we have to share and that should be disclosed upon a request.
To answer the concern about pay or not to pay, it relies on the country's regulation and institutional policy. Here as I work in a governmental office, making data commercially available is strictly prohibited in my institution. The cash of any public services have been regulated, but service related to sharing dataset has zero cost because the priority is focusing on how to consistently actualize the data-sharing procedure and mechanism.