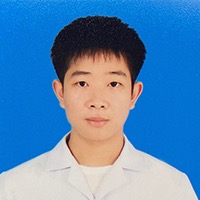 SIPPAPAS WANGSRI
Participant
Using EMR instead of the traditional paper-based medical records has various advantages. Especially we are currently living in the era of "data-driven decision", digitising the data gives us an opportunity to utilise them without having to use manpower alone.
Let's start with the advantages of using EMR instead of paper-based medical record first.
– Improved efficacy and patient care deliveries — unlike traditional paper-based medical record where doctors and staffs are needed to fill in the physical form, the data is instantly available after form submission by any staffs who need to use them.
– Decrease legibility problem — as many of you may have heard that some physicians' handwriting are very hard to read, typing them in a computer will certainly help with this problem!
– Improved data archive efficiently — data is stored in a digital format, so there is no need to keep them in an enormous pile of paper, which can pose a significant risk of catching fire. Also, it can be backed up periodically and send to other places rapidly.
– Increased data utilisation — data collected via an EMR, if collected properly, it can be easily used without having to manually review the paper and fill them in the computer over and over again.
– Improved data security — if data governance is properly applied, we can ensure that the data is stored securely with only authorised level of user can access.
What about the disadvantages?
– The more easier data access, the more dangerous they can be. Especially if the data security isn't implemented properly or carefully enough, it may lead to data breach and personal data violation.
– People with little experience in digital literacy may struggle at first, or during the transitional period. It may cause distress and lead to reduced patient care efficiency because they need to focus on how to use the new thing.
– The infrastructure of new EMR needs specialised profession to ensure the quality of data, data validation, data integrity, secure data transmission. This includes data engineers, data scientists, computer engineers, network engineers, system administrator, etc. which can be costly.
– Most EMR systems have centralised database and servers, in case they fail, a replica is needed to operate instantaneously to prevent downtime. Also, user support is a crucial part to successful EMR implementation.