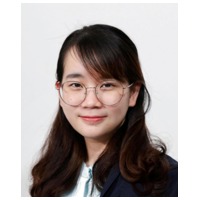 Tanatorn Tilkanont
Participant
Since last 4-5 years ago, I have joined a private hospital as an IPD pharmacist. During that time, the hospital had recently implemented the electronic medical records (EMR) and encouraged healthcare workers to use it instead of paper-based medical records. It took a long period to fully utilize the EMR as it is a major change of workflow in the department. Please let me share the pros and cons of using EMR as the following.
Pros:
– Considering patient safety, EMR could reduce risk of medication errors. For examples,
— Prevent prescribing error; EMR system included clinical decision supports such as suggested dosing regimens, aware of adverse events, drug allergy and interaction alertness. EMR provides better prescription with a complete regimen without abbreviation
— Prevent dispensing error from misreading of handwritten prescription
Therefore, improve process quality
– Controlling accessibility level: EMR requires username and password to log-in and limited access for different types of users. Thus, better patient health data security and privacy
– Tracking on data changes over time
– Better communication interoperability
Cons :
During transition of EMR, the design of user interface may not be applicable to most senior staff users and moreover, time consuming for learning new systems and operation. Sometimes, electricity failure could affect the EMR system down time. If EMR has a low security process, it could be a risk of cyberattack.
Training of staff/personnel and encouraging the benefits of using EMR are important keys during the initiation. Later on, the feedback and complaints from direct users are essential to system development.