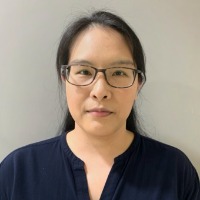 Tanyawat Saisongcroh
Participant
In my hospital setting, using EMR for a decade, I would say it is worth implementing technology in health system.
Advantages
Better security
– Medical records are contained with confidential patient information. Electronic records can be protected with robust encryption methods to keep crucial information secure.
– With EMR system, we can grant access only to authorized users. We can control who can access the information and when and also monitor Or audit trail to tracking if there're misuse in the system.
– Data backup after disasters is one important issues that EMR could cover better then paper-based records.
Better service quality
– With EMR, multidepartment clinics can share related important information of patient in order to create holistic approach care.
– It can reduce the frequency of medical errors such as, unclear handwriting medical prescription, duplicate order testing.
– We can set clinical decision system to alarm or alert, for example drug allergy alert pop up box.
Less time and space and cost
– Digital record need less space for storage and easier to pull up when needed. We could access from any devices with authorized account instead of making a request for past medical record that is not available in the moment.
– The system could reduce overall operational costs in long run.
Research support
– With benefit of systematic storage over long period, we can use those information in many research, make it easier to conduct long-term clinical research
Challenges and barriers
>> EMR implementation period : initial phase was quite challenge for all of us as users especially senior staff. It took time to get use to the system and of course disturb workflow in the clinic.
>> Currently, everyone are familiar with the system, the issues in everyday use probably from the system interface itself and IT support. There are still developing and upgrading more functional tools and interfaces.