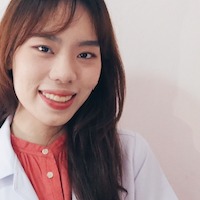 Kansiri Apinantanakul
Participant
As I am working as a CRA. I am not quite familiar with medical record of the hospital in term of patient. care.
I tried to summarize what I experienced during internship and in my CRA perspective.
The advantage and the disadvantage of implementing EMR instead of paper-based medical record could be summarized as follows:
Advantage(s):
1) Improve the accessibility of the patient medical record: The information could be derived faster and facilitate the patient care service during the prime time of the day comparing to searching the patient OPD binder one by one. The medical record could be viewed by different people at different location at the same time.
2) Meet the stakeholder need including the policy maker, healthcare insurance and enable data exchange among the stakeholders. This would allow the rapid reimbursement process.
3) Improve the quality of care: the OPD record would be more standardized and reduce the errors occurred in patient care.
Disadvantage(s):
1) Proper training is required during transition period since the user may not be familiar with the system.
2) Risk of confidentiality of the data held under the EMR system: Since the data would be kept in the electronic way. The security measures are not the same with the paper based EMR. The storage and the use of data should be complied with the local law and regulation as well.
3) Need of provision of the technical support
4) The concern of sustainability of the infrastructure including cost of set up and maintenance. Apart from that, the inadequate maintenance process may lead to the user rejection and could lead to the problem in the future.