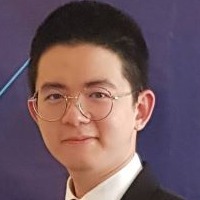 Kawin Wongthamarin
Participant
As a physician with experience working in a hospital that uses both paper and electronic medical record (EMR) systems, I have found that there are both advantages and disadvantages to using an EMR system. Here, I will outline some of the key strengths and weaknesses of EMR systems in a hospital setting.
Strengths:
-Improved efficiency in browsing patient history: With EMR systems, accessing a patient's past medical history is much faster and more efficient than searching through paper records. This is especially beneficial for critically ill patients who require immediate access to their previous medical history in order to receive appropriate treatment.
-Reduced communication errors: EMR systems eliminate the problem of reading errors due to poor handwriting, which is a common issue with paper records.
-Better notifications and statistical reports: EMR systems can provide notifications for potential drug interactions or allergies, as well as summaries of important statistical results, such as the average blood glucose level over the course of treatment.
-Increased completeness of the information: EMR systems provide a more secure and complete way of storing patient information, as compared to paper records which can be lost or damaged.
Weaknesses:
-EMR systems require a learning curve: It takes some time to master the use of an EMR system, and trained assistance is often required for first-time users.
-Transitioning to EMR systems can be difficult: Hospitals that are switching from paper records to EMR systems may face challenges in dealing with both old and new data, which can put a burden on users.
-Network crashes and power outages can disrupt access to EMR systems: These types of issues can cause problems with database access and interrupt the overall operation.
-Increased risk of information leakage: EMR systems may present a higher risk of information leakage compared to paper records.
-Cost implication: Implementing an EMR system can be costly as it requires significant investment in hardware, software, and training.