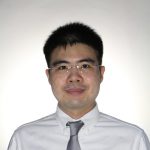 PREUT ASSAWAWORRARIT
Participant
From my point of view, there are many factors that have to be considered to make a decision about data sharing. I would like to consider the following factors.
1. Data owners. Data that belong to the hospital or the government can be shared. Such data include epidemiological data, key performance indicators, financial reports, etc. However, data that belong to individuals have to be judged for benefits and risks of other factors before sharing.
2. Agreement on the use of data use. Before sharing, an agreement should be reached between data owners and end users. There should be punishment for those who break the agreement.
3. Accessibility to the data. Consideration on this topic depends on whether receivers can make use of such data for further knowledge or improvement of health care improvement. If such data are not benefits for generals, there have to be limited groups who can access them, for example, researchers who are doing the same research fields.
4. Purposes of use of data. It is easy to make a decision if the purpose of sharing data is for doing some research or improve patient care. However, if the shared data are going to be used for individual business, this brings us to very careful consideration.
5. Data to be shared. All data that can be inferred to individuals or sensitive data, such as anti-HIV results, cannot be shared. Only data that are going to be used in a project should be selected before sharing. We are not going to share all the sharable data with all colleges.
In conclusion, sharing data can make many benefits, for instance, doing research with large sample size, or low incident disease, enhancing patient care, etc. My trend is allow for sharing under specific agreement and conditions.