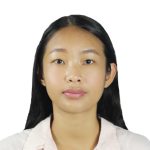 Boonyarat Kanjanapongporn
Participant
I have experienced small private organizations with not over 10 people and big organizations with hundreds of people working together. I agree with the four recommendations to stop corruption because this can be adapted and used in settings where I have experienced. The supported reasons are below.
First, the interest from stakeholders or empowered staff positions toward the corrupt would encourage the witness to confidentiality report corruption and also make it more difficult to perform the misbehavior. The transparency of performance from the top hierarchy position of work would also be the good example for others in the organization. For example, WhistleBlower is the report hotline which companies have educated and encouraged staff to direct report the corruption to the main organization.
Second, Prioritizing problems and analyzing the cause of corruption would help the management team to focus on important problems especially within the large organizations where there could be many people and corruption happening in different ways. For example, the intentional action which harms the organization and people might possibly need urgent management and stronger penalties. Repeated corruption, happening in the same department, should produce analyzed, defined and rigid planning to reduce the recurrence.
The multidiscipline response is also important on corruption controlling. Common groups of people who work together or do the same routine possibly might not see the problem, or even worse, support each other on corruption. Therefore taking recommendation from other point of view might assist the organization to find the problem and reduce the bias from familiarity. Third parties audit especially for financing is the example of getting ideas from others.
Lastly, opening researching in many aspects would support the knowledge on dealing with corruption. Without research and open speaking, every organization probably has to research and develop their own process toward corruption. However with the research evidence, methods on dealing with corruption could be more efficient and quicker to tackle the problem from the previous case studies.
In my experienced settings, First,Second and Third recommendations are always implemented in different ways based on company policy and the leader of units. From my idea, Intentional and transparent leaders are probably the most important in regard to continuously fighting corruption. Without the proper leader, it would not be easy for the lower empowered to stand for the right ,and activities above ,to resist corruption, might not be supported.