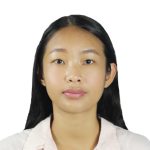 Boonyarat Kanjanapongporn
Participant
My healthcare settings are pharmacy stores which are private organizations. Recently I have seen and experienced the improvement for the healthcare system to wider medicine counseling and dispensing services.
Previously pharmacies weren't involved with governmental units and customers had to use their own budget to receive the service. Moh-Prompt, PaoTang Health wallet and New Pharmacy Common Illnesses are examples of system improvement which connected private healthcare pharmacy store to social security scheme and universal coverage scheme of Thailand. Because of data networking, patients could get some basic services from pharmacy stores by the support from their health schemes. Free contraceptive and medication for 16 common illnesses are examples of expanded services.
This support could reduce the crowded hospitals and distribute mild symptom patients to pharmacy, therefore patients could get quicker treatment. Moreover, this could generate income to small health units and position pharmacy stores in national health management.
During this service expansion, I could see some issues which could reduce the capability of these system improvements.
First, Financing issue. After providing services for customers, pharmacy units would receive the reimbursement from the government organization. Somehow, the reimbursement was slow and some pharmacy stores didn't want to continue the service without money in return. This could affect the number of units which need to have the flow of income.
Workforce resourcing is also the barrier. The variety of services had expanded but number of staff were limited. In some situations, staff available might not able to handle all the work which could affect the quality of outcomes.
From these two obstacles, it might be a struggle to continue the programs without adapting the system and pharmacy units.