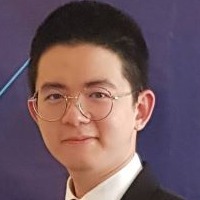 Kawin Wongthamarin
Participant
I partially agree with all four recommendations. If I am an optimist, I think these four steps will lead to success in dealing with corruption. However, since my friends' opinions are pretty much the same, I'm going to look at it from different angles to add some variation. I'm going to be pessimistic with the assumption that corrupt people are smart, powerful, and have large-scale networking.
I think the first step is not should be convening stakeholders, but to find a way to identify which stakeholders are really honest before planning together to combat corruption. Because if the team leader is a great corruptor then this team will only find small corruption against the leader's interests. Moreover, there will be no person who dares to report suspected corruption.
In the second step, I agree that prioritization is necessary in order to make the best use of limited resources. I also agree that it will be very important to understand the reasons why
corrupt practices thrive. However, if the priorities were made by corrupt leaders, then the results would certainly not be realistic.
Third, I strongly agree with encouraging research about corruption and disseminating information to everyone, and I also think that there should be courses on anti-corruption methods included in fundamental education in Thailand.
fourth, I think that in Thailand there should be an independent organization that mainly conducts studies on corruption and disseminates this information freely, with the researcher being protected and researchers' information being concealed from the authorities. (working independently with National Anti-Corruption Commission).
Finally, I sincerely hope that we can overcome all of this corruption.