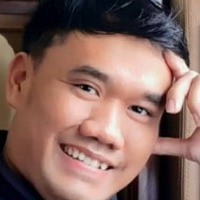 ABDILLAH FARKHAN
Participant
I agreed about all four key recommendations as the strategies to combat corruption in health system. These recommendations highlighted interconnected actions through stakeholder collaboration and holistic research and are in line with SDG 16 in order to promote peaceful and inclusive societies for sustainable development, provide access to justice for all and build effective, accountable, and inclusive institutions at all levels.
1. Needs to convene key stakeholders: stipulating scale and nature of corruption through stakeholder forums can identify potential activities leading to corruption according to the business process of each organization. In my opinion, scope of stakeholders involved in the convention needs to be expanded not only those who are officials, but also community members, independent researchers, independent commission of corruption eradication (if any), and academicians.
2. Prioritize the action: prioritizing action means that institutions (particularly those who is providing public service) are required to implement collective anticorruption intervention in a certain period. In my opinion, in addition to awareness-raising on the impacts of corruption in health system, it is better if the stakeholder convention supports modification of the organizational system, values-based human resource training, and promotes transparency in health system.
3. Holistic approach in corruption research: it is true to mention that research on corruption is a multi-disciplinary and coordinated effort. Corruption in health system is strongly related to economic findings, law and social context, and results on political recommendation. Even in some cases, investigative journalist can play more appropriate to carrying out difficult investigations, collecting court cases data, and disclosing information than social researchers.
4. Four broad paths for research on corruption: corruption in health system can be investigated in a tiered pathway since the individual's integrity, organizational fair rules and norms, and institutional culture that enables corruption.
In Indonesia, there is a public view that corruption is close to government officials because the term corruption is closely linked to the abuse of power. Anti-corruption education is a mandatory curriculum taught in new government officers orientation training. In addition to that, the anti-corruption core value is the main part of bureaucratic reform agenda which should be actualized by all government entities. As long as I joined with Ministry of Health of Indonesia, the key to reform is change management, including human resources, governance, and performance.